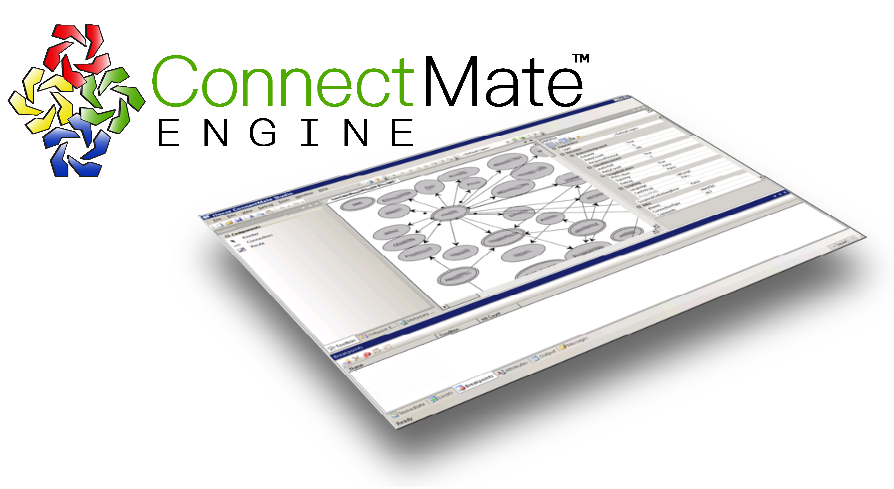 On-Premises Integration
Learn More

Integrate, exchange, translate, enhance and route HL7, X12, EDIFACT, NCPDP, CCD, XML, flat file, binary and custom messages for internal and external data sharing solutions. Comply with HIPAA transaction and code set requirements.
Time Tested
ConnectMate Engine is our time tested interface engine which has been serving the health care industry since 2003.
Standards Based
Standards based integration is easy with ConnectMate because it comes packaged with schemas and parsers that allow you to create interfaces between health care systems with less effort.
Configurable Schemas
ConnectMate's HL7, NCPDP, XML and X12 schemas are configurable so you can easily change them in the ConnectMate Design Studio to meet your data mapping needs.
Glue for the Incompatible
This is why we say, "ConnectMate is like glue that binds incompatible systems." With ConnectMate if there is a will, there is nearly always a way.
ConnectMate parses messages inside the engine to XML. The developer can access and leverage the entire message body for validating and enriching the message, configuration based routing, mapping and distributing information to meet your requirements.
Cake
You get your cake and you get to eat it too, with bare metal performance, design flexibility, lower license cost, lower maintenance cost and a low learning curve.